Halloween 2011 in St. Augustine, Florida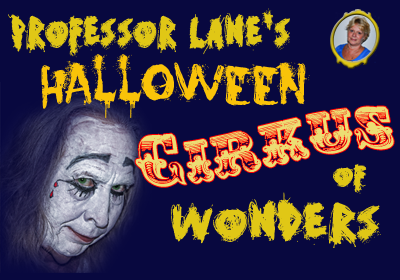 Halloween is an annual holiday observed on October 31, which commonly includes activities such as trick-or-treating, attending costume parties, carving jack-o'-lanterns, bonfires, apple bobbing, visiting haunted attractions, playing pranks, telling scary stories, and watching horror films.
St. Augustine, the Nation's Oldest City in United States,  is reputedly one of the most haunted city's and famous for the Halloween adventures.
You'll find several Halloween adventures around St. Augustine, that are sure to be fun for the whole family but…

Are you Ready for some frightening fun?
SEE IF YOU CAN SURVIVE HALLOWEEN HAUNTED HOUSE.
Do you dare find out what was left  after the Circus disappeared in the middle of the night in 1878 and just what was up with those clowns?
HAUNTED HOUSE
Find out in  HAUNTED HOUSE on Friday and Saturday October 14, 15, 21, 22, 28, 29, 30 and 31!
Starting at the Spanish Military Hospital, 3 Aviles St. 7:30PM till 10:30PM
$6.00 PER PERSON
HALLOWEEN WALKING GHOST TOUR
On October 28th and 29th join us for a special Halloween Walking Ghost Tour Starting at the Love Tree #6 Cordova St. next to the Tolomato Cemetery!
Tours are from 7:30 'till 10:30 leaving every ½ hour. Go into 2 buildings! The Love Tree cottage and The Halloween Haunted Hospital as well as hearing about the haunted City as you travel between.
ONLY $14.00
CALL FOR RESERVATION